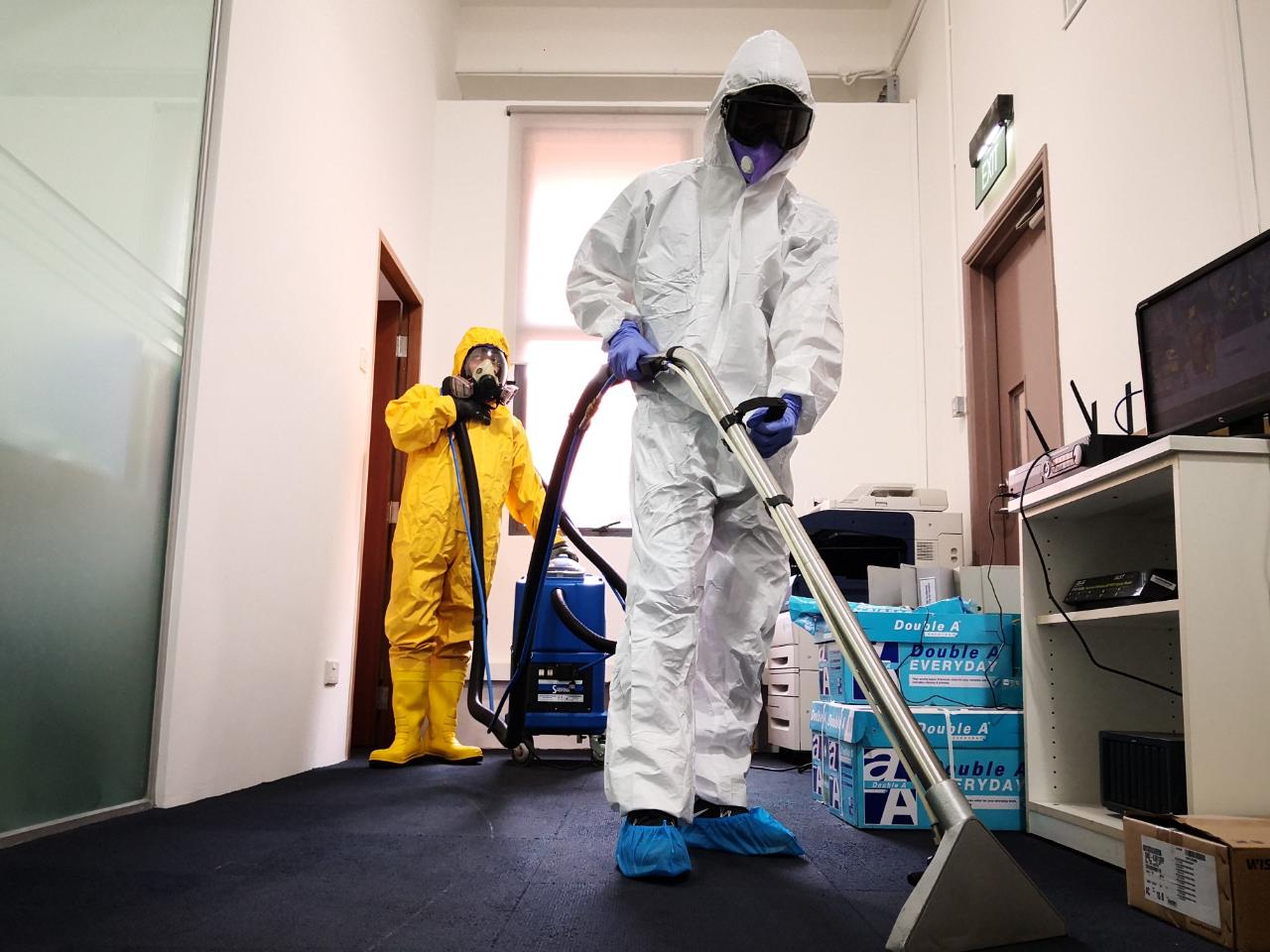 Prior to COVID-19, many businesses saw cleaning as an overhead to be minimised. Not any longer.
COVID-19 moves cleaning from business overhead to business-critical
Over the past 18 months cleaning has been become a business-critical service where quality is of the essence.
Businesses who fail to appreciate this are putting not just their livelihood at risk but also, potentially, lives. It's not just a matter of legal responsibilities to employees and clients, but a moral responsibility to the community at large – as some business are finding out to their cost. One slip in the middle of the pandemic can destroy a reputation you may have spent years building up.
On the bright side, there are clear ways to minimise your risk. The advice is the same from every government in Australia: coronavirus can survive on surfaces for a long time, but cleaning and disinfecting will kill the virus. How often you need to clean depends on whether a surface is frequently touched or minimally touched. A professional cleaning provider will help you understand and implement what is needed to manage your risk.
But you don't want someone to come in and get the job over with as quickly as possible – you need someone willing and able to form a partnership with your business, who is willing to take the time to understand your unique requirements, and then go to the trouble of meeting them not just once or twice but every time without fail, because this pandemic is going nowhere.
This doesn't mean that you should be agreeing to everything your cleaning provider suggests. In fact if this is happening, I would suggest that your cleaner is not acting as a genuine partner for you – see my previous news article titled "Are You Paying Too Much for Cleaning?". Watch out for cleaners offering expensive fogging services that even the Australian Department of Health says you don't need!
A genuine partnership means that your cleaning provider should be as committed as you to ensuring the cleanliness of your premises. At ACD Professional Services, we pride ourselves on the long-term relationships we have with many of our clients, having worked with them for years doing whatever we can to make their business a success. And that's the reason they keep asking us back.
It's partnerships like this that will allow you to move forward with confidence that your business is not a weak link in COVID-19 prevention, knowing that you have done what you can to safeguard the health of your staff, your clients and their families – and by doing so, the health of your business as well.